Is the Used Nissan Rogue in St. Charles Right for You?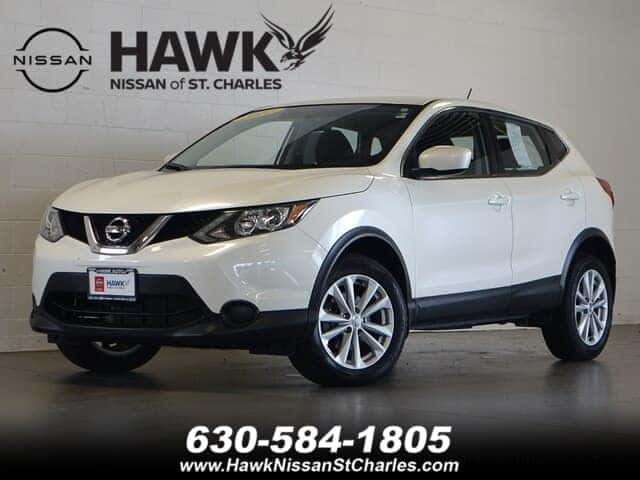 Buying used can be an excellent way to save money while getting a reliable vehicle. At our dealership, you can find a vast selection of used Nissan Rogues in St. Charles. These SUVs are known for their reliability, as well as having all the comfort and safety features you're looking for, especially if you spend a lot of time on the road. With its all-wheel drive, you can always get where you want to go, no matter the conditions. This SUV offers plenty of storage, as well as lots of space for passengers to relax for those long trips.
Enjoy the Ride
At our Nissan dealership near you, we make it easy to find the perfect used Nissan Rogue. With several models in stock and ready to drive off our lot, chances are you'll be enjoying the ride in your new SUV in no time. Our St. Charles Nissan car dealer takes great pride in making sure every used vehicle we have on the lot is in the best condition, so you can rest assured you're buying a vehicle that will last. When you need more space, you will find just what you need in the Nissan Rogue, with comfortable seating for five people and plenty of cargo space in the back. You can feel more comfortable and confident whenever you take to the road, whether on a road trip or just driving around town.
An Affordable Crossover SUV
If you aren't interested in a larger SUV but need more space, a used Nissan Rogue at our Nissan dealership near you is a perfect choice. As a crossover SUV, it offers the effortless driving of a smaller vehicle without sacrificing the amount of space you have inside. With a variety of luxurious features, you're sure to enjoy the ride even more. Our financing team is also standing by to provide you with the affordable payments you need to make your dream of owning one of these vehicles a reality.
Contact our team today to choose the best used Nissan Rogue in St. Charles for your family. We'll help you get the financing you need so that you can hit the road in your new crossover.
Engine Options and Specs
A used Nissan Rogue in St. Charles features all-wheel drive with an efficient 2L inline four-cylinder engine that provides plenty of power. With audio controls on the steering wheel and Bluetooth connectivity, you get the entertainment you want with fewer distractions. This SUV is packed with safety features, such as traction control, stability control, plenty of airbags, speed sensitive windshield wipers, ABS brakes and more. You'll enjoy up to 30 MPG on the highway and 24 MPG in the city.
Schedule Your Test Drive Today
If you're considering a used Nissan Rogue in St. Charles, we have plenty in stock in a variety of colors with various features. Now is a great time to schedule a test drive so you can get your pick of the lot to ensure you find the perfect SUV to fit all of your needs.